What Kind of Transportation You Can Get in China?
The transportation system in China has improved dramatically since 1949. Nowadays, China has a comprehensive transportation network of airports, trains, highways, subways, ports, and waterways. Among these, high-speed rail lines, highways, and many new subways, have perhaps improved the daily lives of local people most dramatically.
This article introduces basic transportation by air, rail, highway, waterway, and urban transport in China.
Air
Airlines in China offer safe and comfortable service for travelers. Presently, there are about 1,279 air routes. Among them, 1,035 are domestic, including the routes to Hong Kong and Macau, and 244 are international. Most airlines and airports provide world-class services and facilities. They are all under the charge of the General Administration of Civil Aviation of China (CAAC).
More information about China air travel
The most popular airports are in Beijing, Shanghai and Guangzhou. Apart from Hong Kong and Macau, there are over 200 airports in mainland China, connecting more than 100 internal cities and 80 foreign cities.
The following are the major reliable airlines in China:
Air China Limited
Eastern Airlines
Southern Airlines
Hainan Airlines
Shenzhen Airlines
Shandong Airlines
Shanghai Airlines
Sichuan Airlines
Xiamen Airlines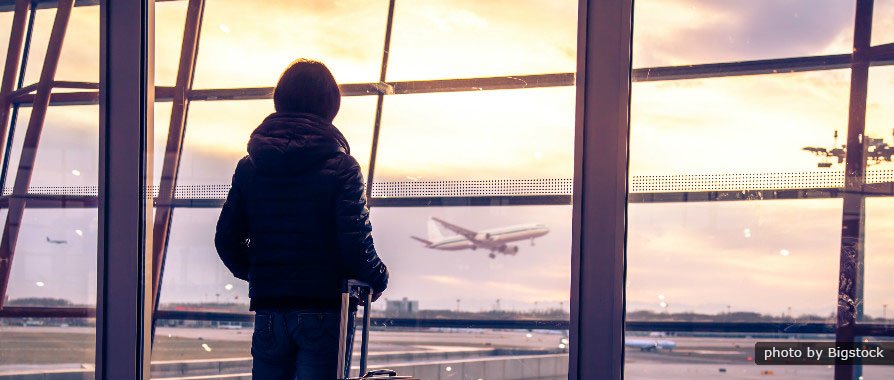 Air Travel Tips
Visa-Free Access
72-hour/144-hour visa-free access policy is available in China's major cities. It is beneficial for foreign travelers who just want to visit one of those cities in a short time. The cities with visa-free access are Beijing, Shanghai, Guangzhou, Chengdu, Chongqing, Guilin, Xi'an, Kunming, Hangzhou, Xiamen, Wuhan, Tianjin, Harbin, Nanjing, Shenyang, Dalian, Qingdao, and Changsha.
See more details at China Visa.
Free Luggage Allowance in Chinese Airlines:
40 kg for a first-class ticket;
30 kg for a business-class ticket;
20 kg for an economy-class ticket;
Children who pay 10% of the adult fare have no free luggage allowance.
Airport Fee
An airport fee shall be collected for the development of airports. In China, CNY90 (US$13) airport fee is for an international flight, and CNY50 (US$7.3) airport fee is for a domestic flight. Passengers with the following conditions are exempt from paying the fee: Passengers holding diplomatic passports; transit passengers who stop over for less than 24 hours; children under the age of 12.
Rail
The train is one of the main means of transportation in China and the national rail network is one of the biggest of the world. The total mileage of railways open to traffic in China amounts to 124 thousand kilometers. The number of passengers transported by train has reached 2.5 billion. Chinese railway service boasts domestic and international operations.
The Chinese railway network is 124,000 kilometers long in total, of which 22,000 km belong to high speed railways. These railways cover almost every place in China, even remote mountainous areas, plateaus, and the seaside.
Recommended China train travel line
There are the following international railway routes:
Beijing-Ulan Bator-Moscow;
Beijing-Manzhouli-Moscow;
Beijing-Pyongyang;
Urumqi-Alma Ata;
Harbin-Ulan Bator;
Beijing-Hanoi;
Nanning-Hanoi;
Beijing-Ulan Bator.
The domestic service divides into 5 main categories: high-speed trains, fast trains, tourist trains, express and normal passenger trains.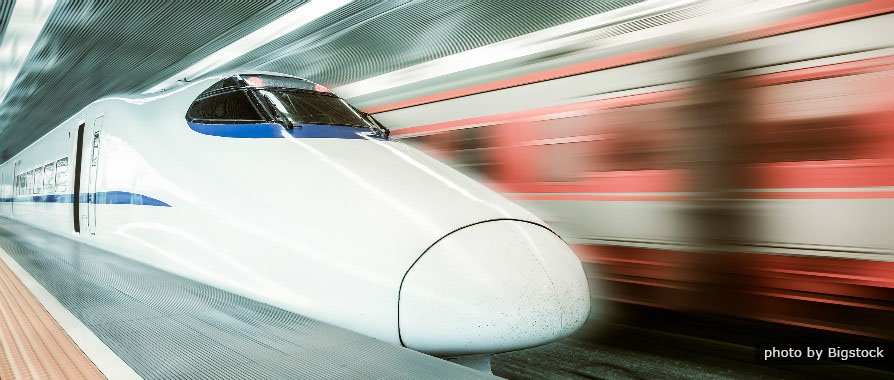 High Speed Train
A high speed train is the prime choice among all types of trains as it works at a speed of 250-300 km/h and has a high-standard service. It is also called bullet, fast, or CRH train, with the initial "G", "D", or "C" as its serial number.
Tickets of the high speed rail fall into second class, first class, business class and VIP category. Some overnight D trains offer soft sleeper and luxury soft sleeper. Many D trains provide standing room tickets, the prices of which are the same as second class seats.
Facilities on these trains are similar to those on an airplane. The seats can always aromatically adjust to the moving direction; the seatback can be adjusted to the desired angle; a foldable small table is available for each seat; and electrical sockets are available in each row or compartment. Besides, meals and snacks are provided at a price.
Currently, the high-speed train is denominated as one of the Four Great New Inventions of China.
Train Travel Tips
Ways to Buy Train Tickets:
1. Going to railway stations or ticket outlets;
2. Booking on www.12306.cn, the official website;
3. Calling 95105105, the official hotline.
Foreign passengers need to show their passport when buying train tickets in China.
The pre-sale period of China train tickets is 30 days for online and phone bookings, and 28 days for buying at train stations and ticket outlets.
Busier Railways during Holidays
Foreigners are recommended to avoid traveling in China by train during its holidays. If one does so anyway, he may have an upset tour experience as train stations and train carriages are so crowded.
Main holidays in China are Chinese New Year (February 15 in 2018), Qingming Festival (April 5 in 2018), May Day (May 1), Mid-Autumn Festival (Aug. 24 in 2017) and National Day (Oct. 1).
What should be noted is Chinese New Year. This holiday is the busiest time at China railway stations, known as the Spring Festival Travel Rush. It is the largest annual migration in the world. Generally, it begins 15 days before the Chinese New Year and ends 25 days after.
The period from February 1 to March 12 will be the Spring Festival Rush of the year 2018. It will be wise to book train tickets earlier or avoid traveling at that time.
Highway
China possesses numerous and complex highways at all levels, connecting almost all cities, towns and countryside. Safety, quality, convenience and capacity of Chinese expressways have been developed rapidly.
The length of highways in China amounts to 1.18 million km, including 68 national highways and over 1600 provincial highways. The Chinese government is speeding up the development of expressways to promote the economy of China. Beijing, as the capital of China, has 11 national highways, linking with plenty of other cities such as Shanghai, Guangzhou, Shenzhen, Wuhan, Chengdu, Changsha, Taiyuan and Xian.
Presently, all provincial capitals are the centers of highway passenger transport. Shuttle buses service between the provincial capitals and their cities, counties and towns.
Although there is a great highway network in China with a comprehensive service of express buses, it is lessrecommended to travel by scheduled bus due to uncomfortable conditions and long-time consumption.
On the main axes connecting big cities, the "VIP" bus (Gaokuai Daba) is equipped with air conditioning and with leaning seats. On the night routes, there are also bus-couchettes (Wopuche).
Outside main trunk roads, the traffic is assured by minibuses (zhongba) or small vans. Less comfortable, they often leave only when they are full. The bus journey can be testing, especially if the passengers smoke. Nevertheless, it is a unique experience.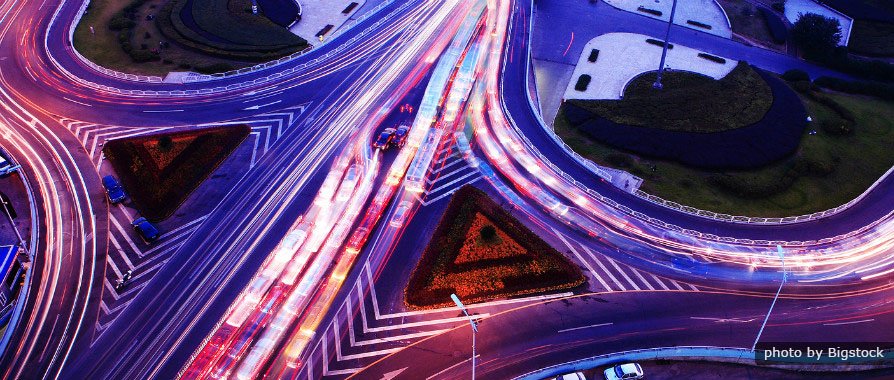 Waterway
China has 110,000 kilometers of navigable rivers, streams, lakes, and canals, more than any country in the world. The Heilong Jiang; Yangtze River; Xiang River, a short branch of the Yangtze; Pearl River; Huangpu River; Lijiang River; and Xi Jiang are the main ones.
The Grand Canal is the world's longest canal at 1,794 km and serves 17 cities between Beijing and Hangzhou. It links five major rivers: the Haihe, Huaihe, Huanghe, Qiantang, and Yangtze. Construction of new railways and highways has diminished the use of China's rivers for passenger transport.
Nonetheless, passenger boats are still popular in some mountainous regions, such as Western Hubei and Chongqing (the Three Gorges area), where railways are few and road access to many towns is inconvenient.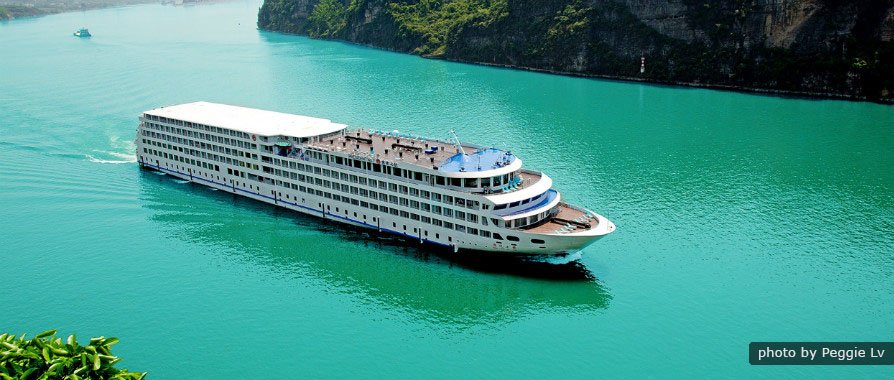 Best-Known Waterways
1. Yangtze Cruise: It passes the grand Three Gorges from Baidi (White Emperor Town), Fengjie County in the west to Nanjinguan Pass, Yichang in the east, a total of 193 km. Scenery en route are hundreds of relic and cultural sights and breath-taking natural attractions.
2. Li River Cruise: The 84 kilometers waterway from Guilin to Yangshuo covers some of the finest scenery around the world, which is a main tourist draw in Guilin.
3. Cruise along the Beijing-Hangzhou Grand Canal: Scenery on the way is mainly the unique water villages in south China and China's rolling tranquil countryside.
Urban Transport
Many convenient modes of transport are available in urban areas of China. Public buses, metros, taxies, bicycles are the most common options for people to choose.
Bus
In big cities, buses are numerous and the system works rather well. Even if you don't speak Chinese, you can manage, on condition of taking a map with the names of the streets in Chinese. Do not hesitate to verify the destination with a Chinese traveler.
Trolleybus systems or electric buses: As of 2010, trolleybuses provide a portion of the public transit service in 14 Chinese cities. All trolleybus systems in China opened after 1950 with the exception of Shanghai, which remains in operation and opened in 1914; it is the longest-lived trolleybus system in the world.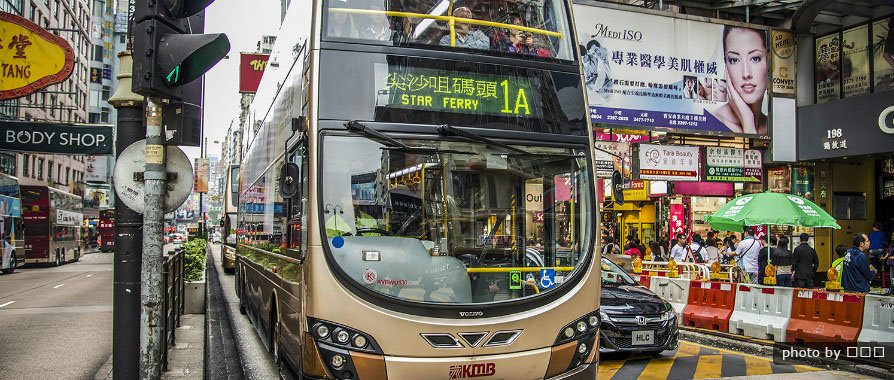 Tips on Taking a Bus
Tickets: CNY 1 or CNY 2
Work Hours: Generally, buses run from 6 a.m. till 11 p.m., but some may run earlier or later. 
Rush Hour: 7 a.m. to 9 am; 5 p.m. to 7 p.m.
It requires a little patience and ingenuity because at bus stations, as well as in buses, everything (or almost) is written in Chinese. That's why, trying to pass by a small agency could be a good idea.
Normally, the bus stops at all stops, except when there is nobody waiting. By safety measure, warn the driver of the desired stop.
Pay attention to your belongings which may attract pickpockets.
Metro
The larger cities have metro systems in operation, under construction, or in the planning stage. This rapid underground transit is ideal for the Chinese big cities and is unchallenged in its ability to transport large amounts of people at high frequency quickly over short distances, avoiding the traffic jams. Shanghai Metro, which opened in 1995, is the longest metro system in the world. Tickets are sold by employees or by automatic machines.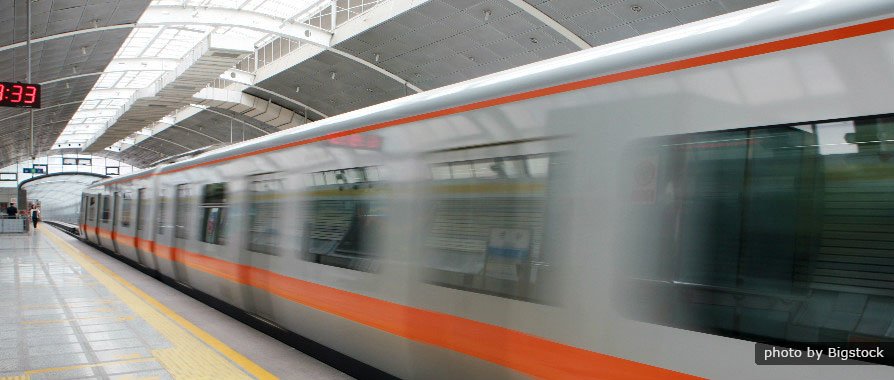 Taxi
This mode of transport is convenient and not expensive. In big cities, all the vehicles have a meter, almost systematically used. In towns and in the province, ask at your hotel for the current price of a ride. For long routes, it is very well possible to negotiate an interesting all-inclusive price as far as the practiced prices are known. Taxis are everywhere at any time of day and night. You have just to hail them or to call by phone. Generally speaking, the drivers don't cheat.
Tip: The taxi drivers in China speak only Chinese. Few of them speak English! So it is necessary to have the destination address written in Chinese characters.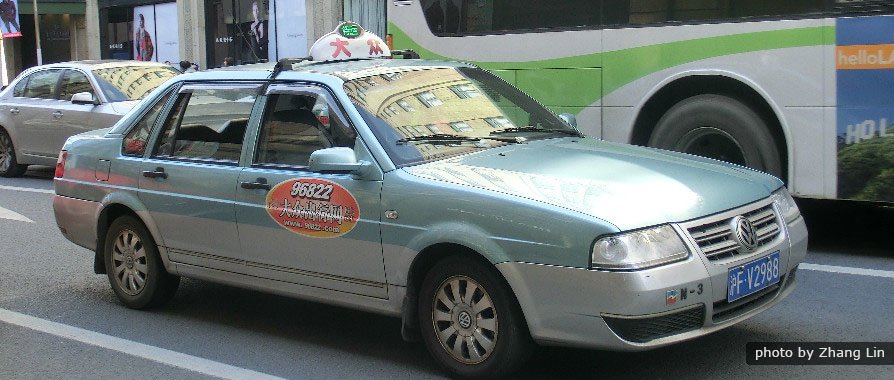 Bicycle
China without its numerous bikes is not  the real China! Even if cars and motor (or electric) bikes gradually invade big cities, the bicycle, the easiest and most economic style of transportation, still remains the favorite of the Chinese people, at least in the small and average cities.
Bicycle paths follow main avenues. In most of the cities and places of interest, bicycle renting is offered in specialized stores or directly at the hotel. It is generally necessary to leave one's passport (a photocopy suffices) or a pledge. Be sure to agree on the price and the duration of the rent. Be vigilant, the Chinese bikes have no light in front (with few exceptions).
Nowadays, the Government provides public bicycle services in many cities to encourage low-carbon traveling. Public bikes can be found on specific places of streets so that it is very convenient for people to get one. As long as your cell phone has the function of Alipay or Wechat Payment, you can easily rent a public bicycle without applying for a permanent card for renting.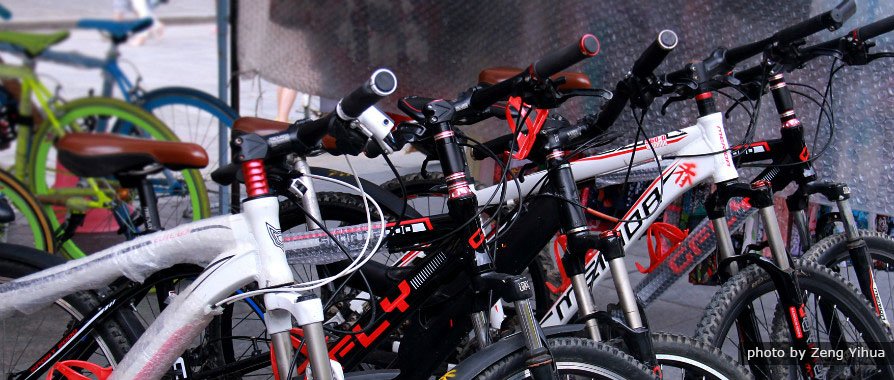 Experience the Chinese Transportation
China has a huge range of landscapes and there are many different types of transportation for travelers. In the Awesome Yangtze River and Panda Visit tour, the itinerary is chosen for you to experience the typical way in which Chinese people travel.
On this trip, you take a train to see the Terracotta Army in Xi'an and fly to Chongqing to see the lovely pandas; not to mention a short unforgettable cruise on the Yangtze River to visit Yichang. Finally, you take a plane to the modern city of Shanghai.