InvestorPlace – Stock Market News, Stock Advice & Trading Tips
Nio (NYSE:NIO) has raced into pole position ahead of the market. With bullish company news, solid price action and a broader market correction in the rearview mirror, Nio investors should be ready to ride a favorable risk-adjusted trend to big-time profits.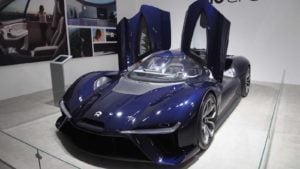 Source: Carrie Fereday / Shutterstock.com
Let me explain.
Bearish seasonality lived up to its reputation in September. The leading tech-heavy Nasdaq Composite to dive 13%. Fear was the co-pilot to this u-turn, as the VIX exploded to a historically extreme reading of 38% at its worst. It's the type of environment that takes down the best of them. And it did too.
Apple (NASDAQ:AAPL). Costco (NASDAQ:COST). Tesla (NASDAQ:TSLA). Amazon (NASDAQ:AMZN). Market influencers and growth companies alike were hit and most often, endured even larger selloffs. Of course, that's not
…
Read More