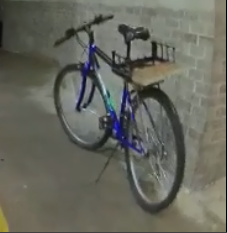 RANTOUL — The bicycle belonging to a missing Rantoul man was discovered Sunday morning, but an ensuing search of the area did not lead authorities to David J. Franklin.
The Champaign County Sheriff's Office was advised Sunday night that a bicycle was located at County Road 3100 North, near the intersection with County Road 1900 E in rural Rantoul. Champaign County Sheriff's deputies and Rantoul Police officers responded to the area and confirmed the bike belonged to Franklin. There was no obvious damage to the bike, which, according to the caller, is believed to have been at the location for approximately 1 1/2 weeks.
A search of the area, including the use of a helicopter, did not turn up Franklin.
***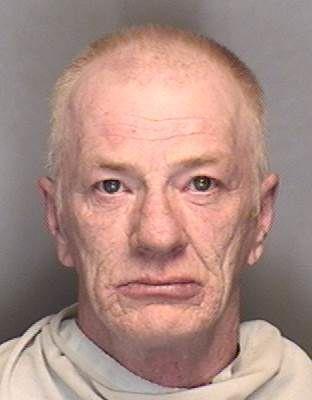 RANTOUL — About 20 volunteers spent several hours Saturday searching the north side of Rantoul for a man who has been missing for almost three weeks.
Rantoul police Sgt. Rodney Sullivan said members of the Champaign County Emergency Management Agency's search-and-rescue team were acting on a tip that David J. Franklin, 62, might have been seen in that area on or around Aug. 19.
The information, unfortunately, did not lead to his discovery.
"It's not normal for him to have done this," Sullivan said of Franklin's disappearance. "We've done several interviews, and he has a very small circle of people he communicates with, and none have seen him since between Aug. 19 and 21."
Franklin has medical issues for which he needs regular medication. He lives alone in an apartment in the 400 block of East Campbell Drive and uses a unique-looking bicycle (at left) to get around. He doesn't drive, Sullivan said.
"A family member who is not in frequent contact with him tried to reach him around Aug. 29," he said.
When she couldn't, she asked police to do a welfare check. When police had no luck finding him, the relative on Thursday filed a missing-person report and Sullivan put out information about Franklin to the media.
Searchers joined police about 8 a.m. Saturday and worked till 2 p.m. along U.S. 45 and the north side of the village.
Sullivan said police have done the usual missing-person investigation, such as checking his bank accounts or credit cards, but have found no activity, "which is not normal."
Sullivan said there have been no reports of Franklin's blue mountain bike, which has a wood-and-metal rack on the back of it.
"The bicycle is unique enough that hopefully if someone sees that, they will let us know," he said.
Franklin was last seen wearing green jogging pants with blue shorts over them and a royal- blue hooded sweatshirt. He is bald and sometimes wears glasses.
If you have seen him or his bicycle, please contact Rantoul police at 217-892-2103 or, if wishing to remain anonymous, Champaign County Crime Stoppers at 217-373-8477 or 373tips.com or by using the free "P3 Tips" mobile app.